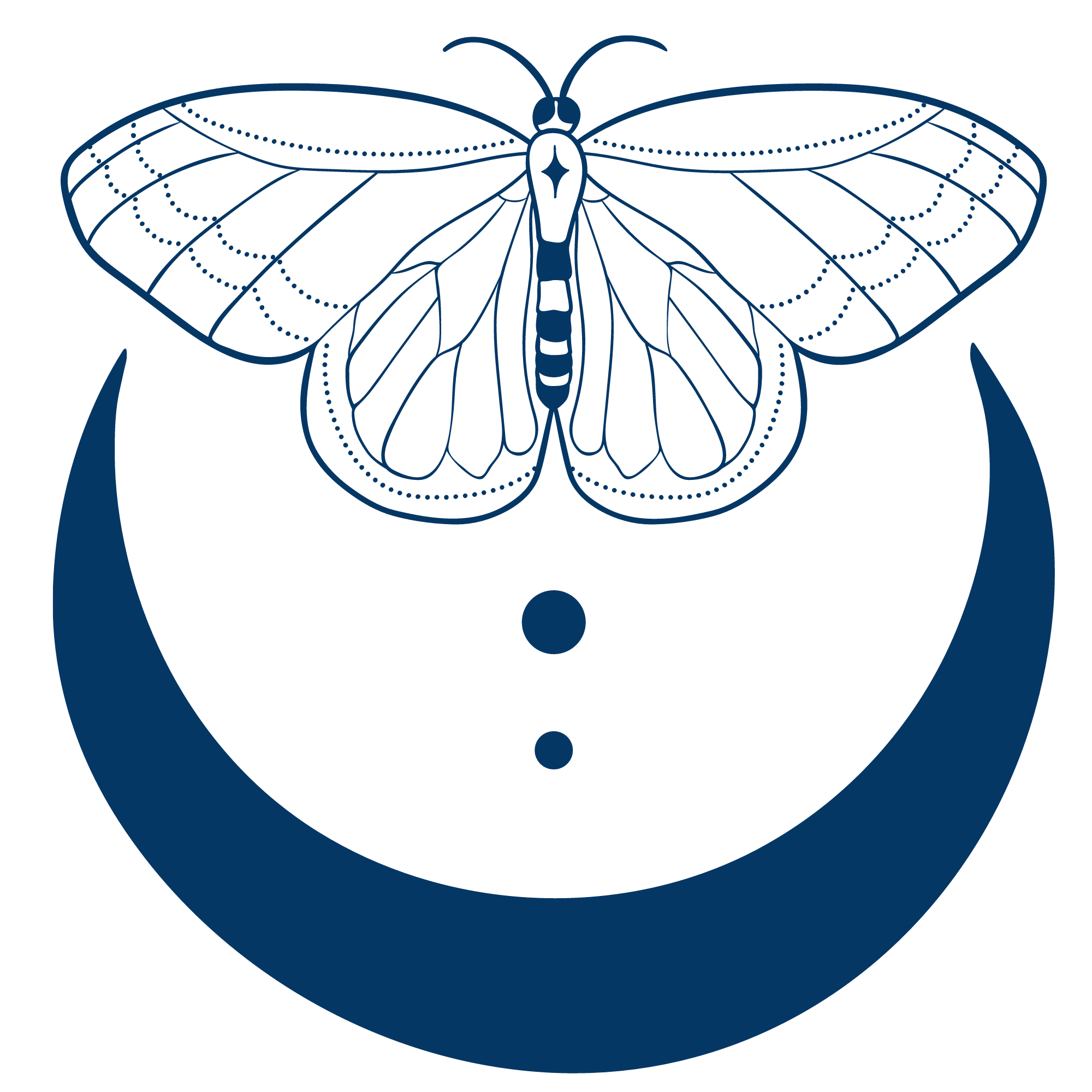 Functional Nutrition: a holistic approach that empowers you to take your health into your own hands.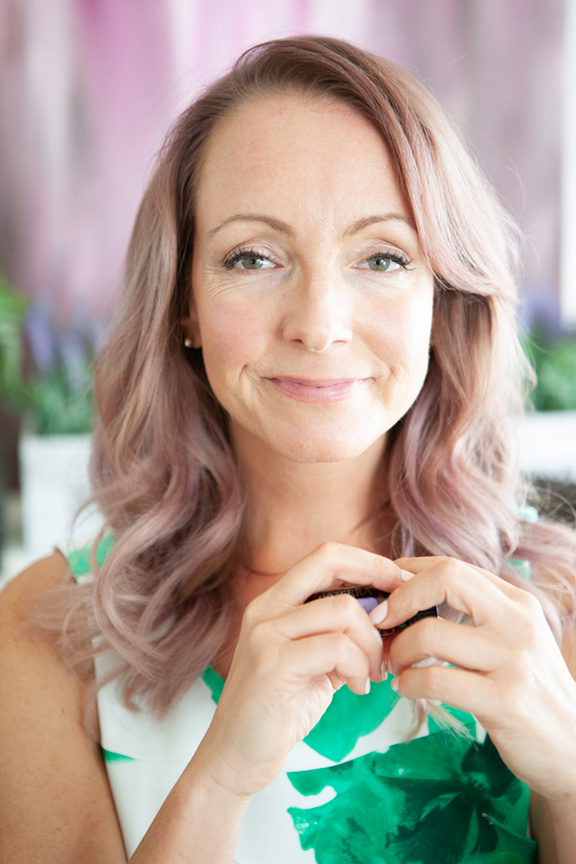 There's an old paradigm that says rosacea is incurable. I say it's time to
rethink that.
Hi, I'm Caroline Dalia Kaliani, Functional Nutrition Practitioner, Herbal Medicine Mama & Disruptor of Old Paradigms.
3 years ago I launched a free educational platform called Journey To Glow.
The goal? To gather data proving that a natural and holistic approach to healing rosacea worked.
I interviewed over 75+ holistic skin experts from around the globe who shared the wisdom and effectiveness of holistic medicine, as well as dozens of womxn who fully healed rosacea.
The Journey To Glow podcast has now over 100,000 downloads, hundreds of 5 stars reviews and the blog has a readership of thousands of monthly readers. But the best part? Are the weekly emails from listeners and readers who share they have regained hope that they could heal their skin.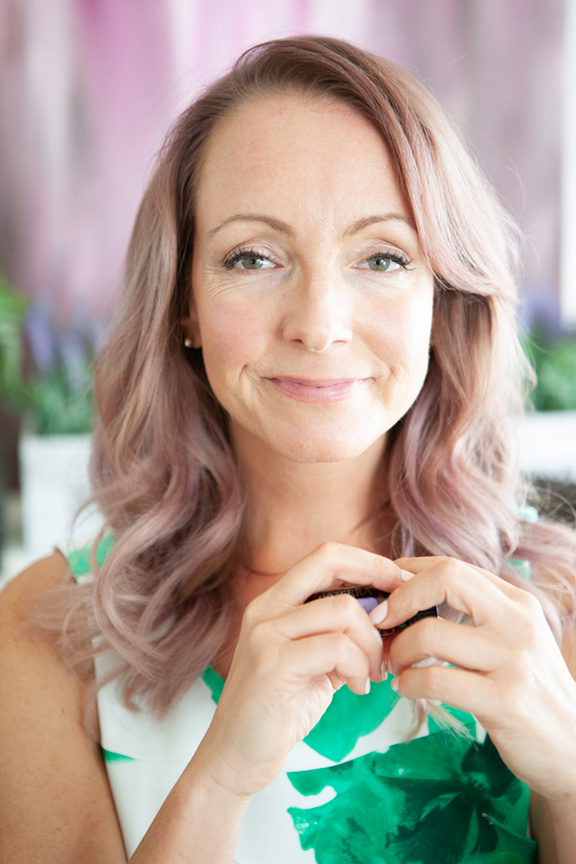 I have, indeed, reached my goal of shifting the skin healing paradigm from "incurable" to healable.
(Curable = a cure in the form of a pill. Healable = getting to the ACTUAL root cause of dis-ease so your body can heal itself.)
On my journey to healing rosacea, I've had the privilege of working with incredible practitioners. But I could never find the rosacea expert I was looking for. (Working with several practitioners means access to a wealth of knowledge, yes. But it also means a bigger financial + longer time investment which, at some point, can become very frustrating.)
So, I enrolled in a Functional Nutrition + Herbalism programs, so that I could apply everything I learned specifically to rosacea.
I also dove into understanding the role of emotions and traumas, and how they can manifest as dis-ease in the body. This has led to a collaboration with Nadeije Athlan and the creation of an online group program called Self-Heal.
Now, I'm honored to support womxn who are looking for a holistic and functional approach to optimum health and clear, glowing skin.
So that there is no misunderstanding: I do not claim to heal rosacea: I am not a doctor and do not practice medicine. My role as a Functional Nutrition Practitioner is to guide you in making nutritional and lifestyle changes to bring the body back into balance.
My work honors the innate intelligence of the body and supports it in doing what it knows to do best: heal itself.
Caroline Dalia Kaliani, xo
Functional Nutrition for rosacea
As a Functional Nutrition Practitioner, Skin Herbalist, Certified Advanced Transformative Coach, and someone who's personally been on a rosacea healing journey, I'm equipped to work with clients in a unique capacity.
My approach – which is personalized and designed to support each of my clients' bio-individuality – enables me to get to the root cause(s) of rosacea.
Once we've pinpointed the possible root causes (emotional, physical, or environmental), we work to support the body back into balance, so it can heal itself.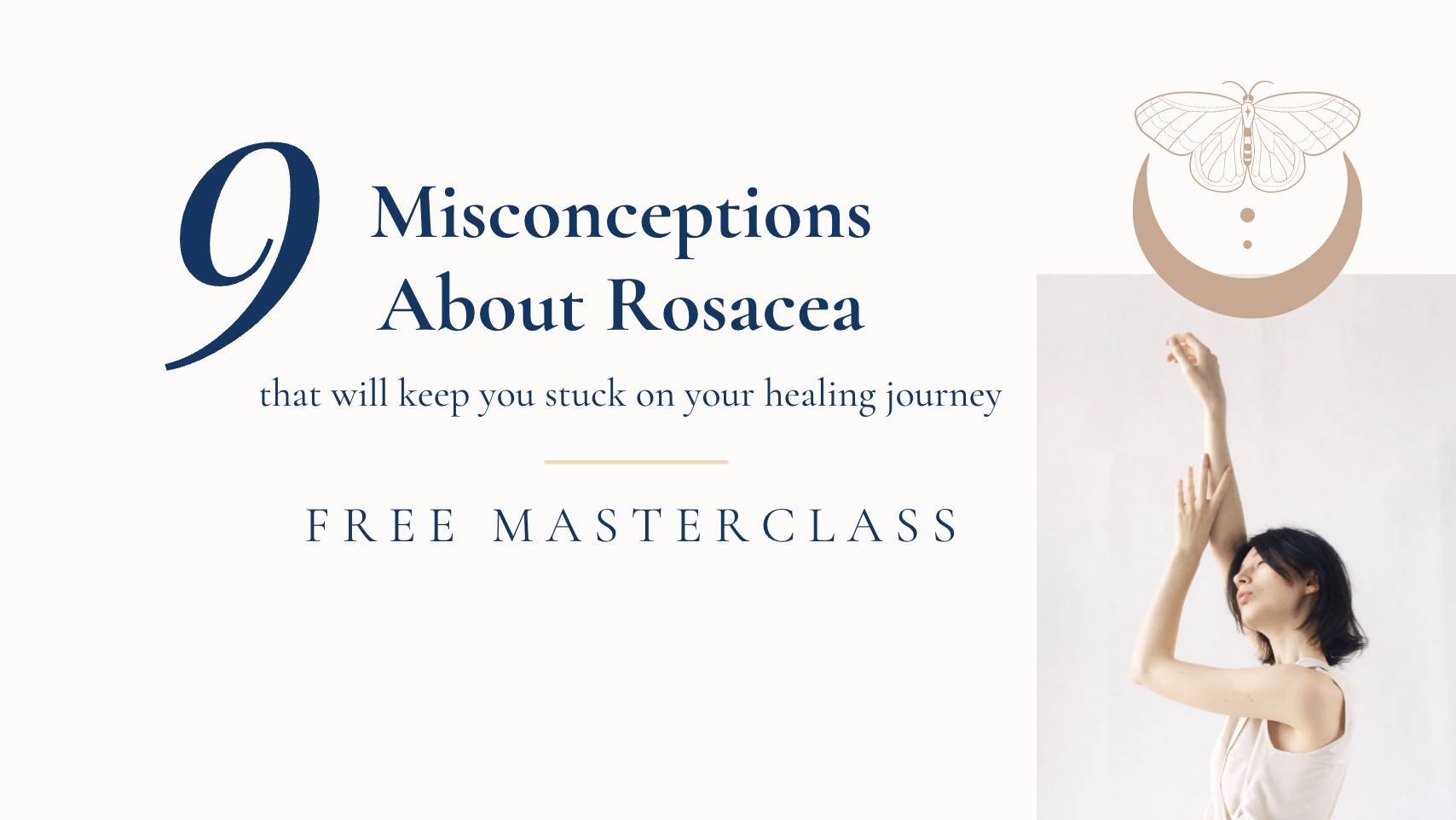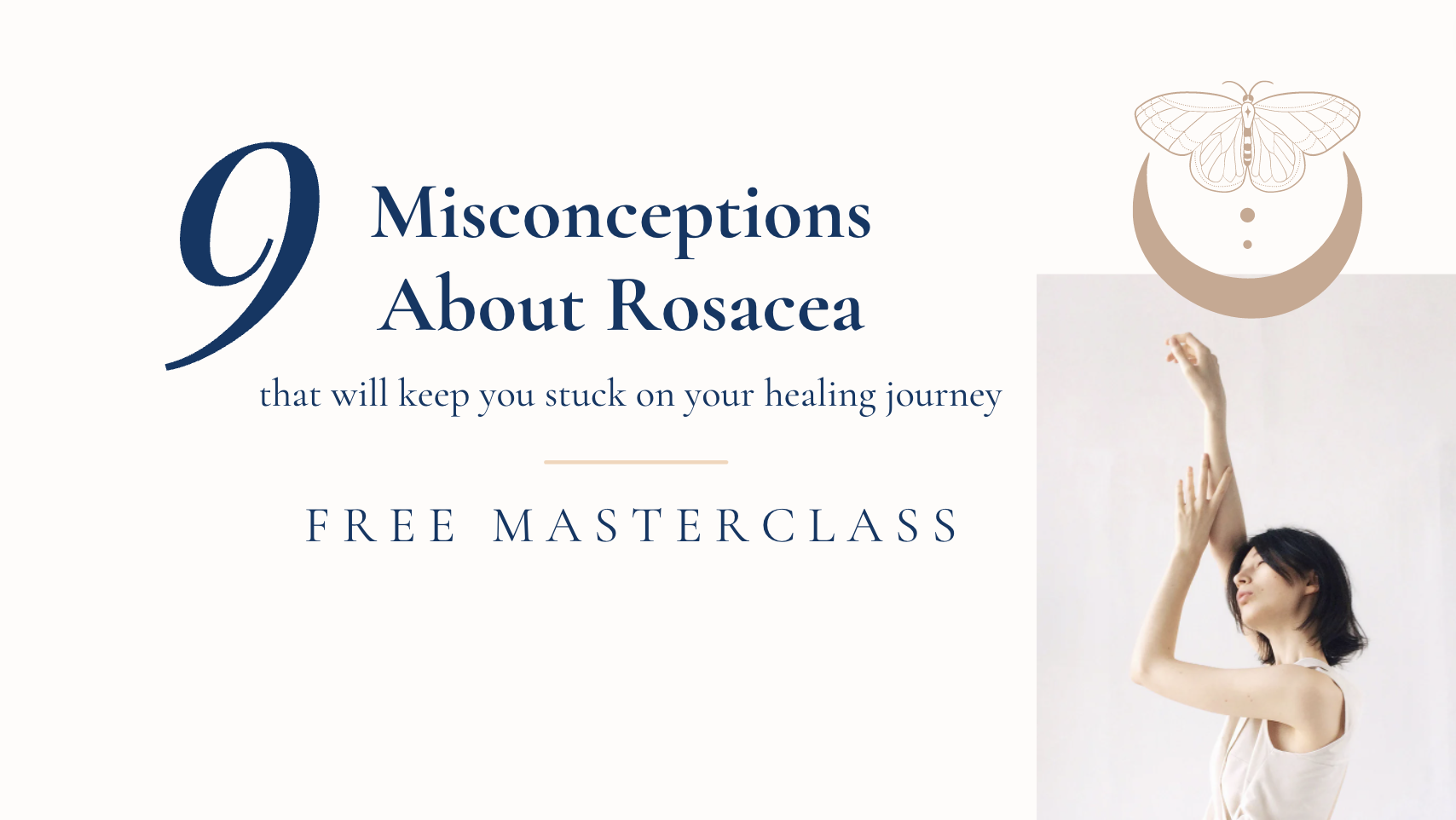 Get access to a 30-minute video masterclass where we'll explore the 9 misconceptions (aka TRAPS) about rosacea that are keeping you stuck on your healing journey.