Contact Me
Please note that I do not give advice or respond to rosacea questions by email. Please see my Work With Me page to learn more about my services.
For any other inquiries, email hello@healrosaceanaturally.com, and I will respond as soon as I can.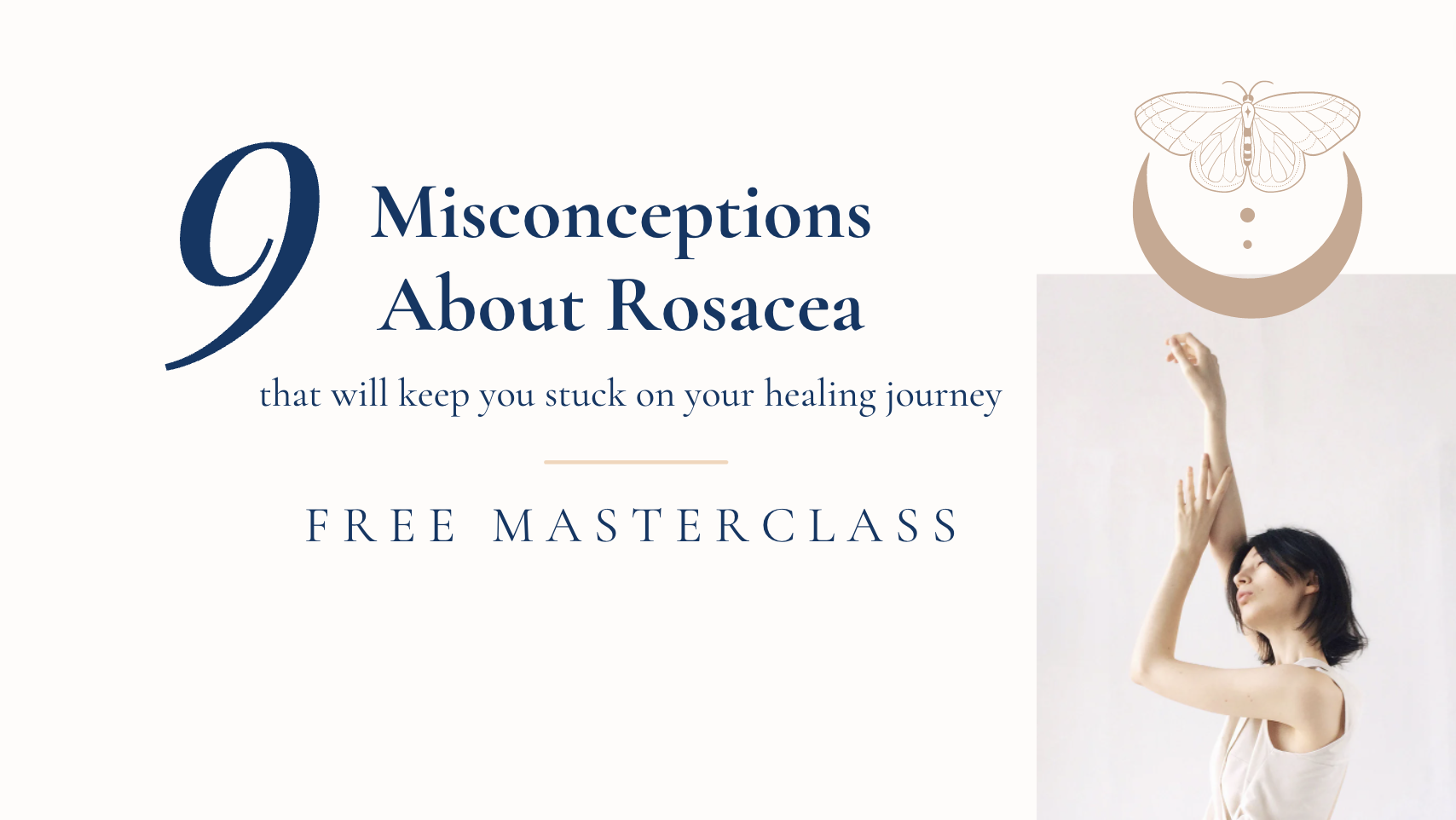 Get access to a 30-minute video masterclass where we'll explore the 9 misconceptions (aka TRAPS) about rosacea that are keeping you stuck on your healing journey.