Natural skincare for rosacea
A natural skincare routine is key when you're healing rosacea from the inside-out with proper nutrition and a targeted supplements protocol.
But why is it important to choose clean, nontoxic, organic skincare if you have rosacea?
As I have written in my rosacea makeup article, we are exposed to toxic chemicals in our everyday life. These chemicals are found in our food, beauty and cleaning products, the air we breathe and even the furniture in our homes.
Although many of the chemicals and contaminants in cosmetics and skincare products likely pose little risk, long-term exposure has been linked to serious health problems such as hormonal issues and cancer. And since women use anywhere between 5 and 15 skin + haircare products in one day, so those "little amounts" of chemicals add up.
Many of the chemicals used in beauty products in the United States and Canada are banned in Europe.
Chemicals to avoid in your skincare:
• Formaldehyde, a known carcinogen
• Mercury, which can damage the kidneys and nervous system.
• Dibutyl and diethylhexyl phthalates, which disrupt hormones and damage the reproductive system
• Isobutyl and isopropyl parabens, which disrupt hormones and harm the reproductive system
• The long-chain per- and polyfluoroalkyl substances known as PFAS, which have been linked to cancer
• M- and o-phenylenediamine, used in hair dyes, which irritate and sensitize the skin, damage DNA and can cause cancer
These toxic chemicals become a burden on your liver, and a CRUCIAL element in healing rosacea is to have a liver that functions optimally.
So opting for "clean", non-toxic, natural skincare is key.
When shopping for natural rosacea skincare, look for:
• Anti-inflammatory + soothing ingredients such as blue tansy, calendula, chamomile
• Organic or wild-crafted plants
Ingredients to avoid:
• Overly processed coconut oil which can clog pores
• Harsh chemicals and alcohols
• Water-based products contain emulsifiers, read the label carefully
• Petrochemicals (mineral oil, petroleum), parabens, SLSs, synthetic fragrances
Ingredients that are beneficial for rosacea:
• Botanicals that tackle Demodex mites such as Black cumin seed oil, Neem and MSM sulfur
• Niacinamide
• Hyaluronic acid
• Aloe vera
• Helichrysum Italicum, Blue Tansy, Rose and Frankincense essential oils
• Cooling and calming hydrosols such as Rose, Immortelle (Helichrysum Italicum) or Melissa
Learn more about the organic ingredients I use in the rosacea skincare system.
Here are some natural skincare products I like:
I created the Radiantly Clear Demodex Rosacea Skincare System after testing some of my favorite skin-saving botanicals for over a year. 
The system contains 5 products each formulated with botanicals that promote the healing of inflamed + sensitive rosacea skin while making the skin's microbiome (the terrain) unfavorable to Demodex mites.
And yes, you can use it even if you don't suspect Demodex are a problem for you.
Wild Nettle & Niacinamide Firming Serum is a plant-based serum is designed to deliver instant hydration for a smoothing effect as it simultaneously works to help improve the appearance of lines and wrinkles, reduce the look of enlarged pores, and boost the feel of skin's firmness. Activated by stinging nettle, a rich source of vitamin C, rambutan, nature's most potent alternative to retinol and niacinamide, an essential B vitamin.
Love the Hyaluronic Sea Serum from Osea. It's a fast-absorbing, concentrated serum smooths the appearance of fine lines and wrinkles. Powered by two molecular weights of hyaluronic acid, seaweed and snow mushroom, it works to restore and maintain optimal moisture levels, keeping your skin hydrated. I apply it before the Radiantly Clear Face Oil (step 3 in the rosacea skincare system).
As you know, skincare alone will not heal or "cure" rosacea. To fully heal your skin you'll need to address the inflammation that is causing rosacea in the first place.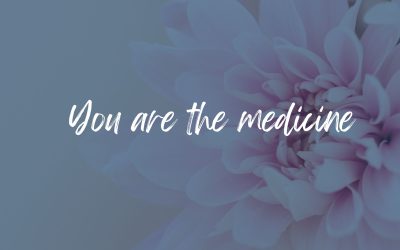 I've been noticing a tiny yellow spider on my calendulas. She perches herself on a petal and waits for a bee to fly near enough to sting her. The bee is instantly paralyzed. Then she eats it... I know it's nature at work but I hate that spider for killing bees. It...
read more